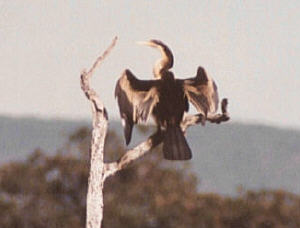 An Australian Darter suns itself and dries its wings.
Two Brahminy Kites watch for prey.
Firetails darting about the shrubs.
Quail are often seen when they are luring you away from their nesting sites.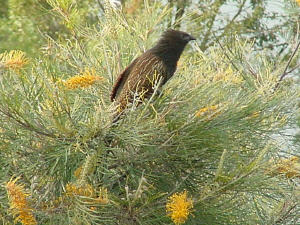 Pheasant Cukoo, a bold bird with a brillant call.

The Variegated Wren is one of many varieties to visit the river.
We are fortunate to have several White Breasted Sea Eagles that live and nest along the river.
The Pelicans like to follow the trawlers for an easy meal.
Yellow Tail Black Cockatoos are seen from time to time and White Cockatoos are permanent residents.
A Kookaburra looking for his dinner.