1927 AJS H9 500cc single. An old workhorse, sold after restoring.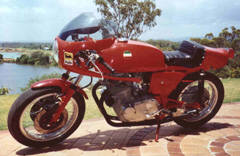 1975 Laverda SF750 in sad condition.
Kane and his new Honda VFR400.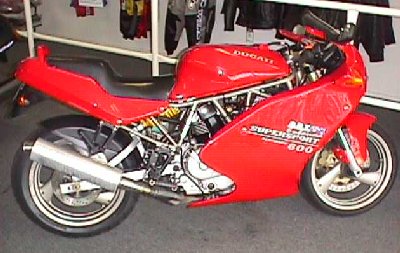 New bike - Ducati 600SS.
1973 Benelli 650 Tornado Sports, still in the stable.
Laverda ground up restoration to SFC specs.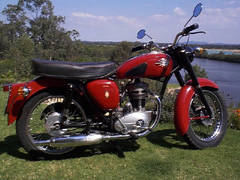 1960 BSA C15 completely rebuilt and on sold.
1955 BMW R26, a great looking bike and went well, regret selling it.